Community
We count all currency in the world
영문 - 커뮤니티
The rally for quality innovation
Admin 2012.02.17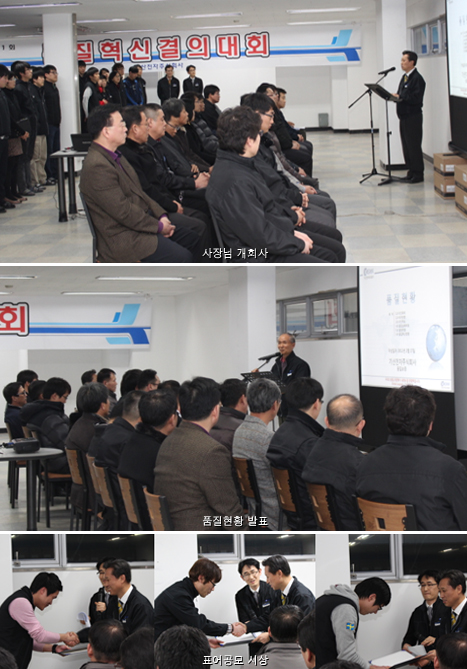 Accompanied by all of Kisan members and 23 presidents of cooperative company for parts,
Kisan Electronics held the first rally for innovation quality control to strengthen the
competitiveness of Kisan products on Feb 17, 2012.
In Mr. Jang's opening speech, he said "We can't be the best world company with our product
without quality innovation. We have to do our best to improve the quality of
development as well as production and working process."
Kisan will conduct this kind of campaign for quality improvement every year.
All members were determined to carry out their responsibilities on duties to supply
high quality product and service to customers.
Kisan also had a slogan contest for quality innovation for a month and selected 3 best slogans.
Mr. Jang awarded 3 members whose slogan was selected.