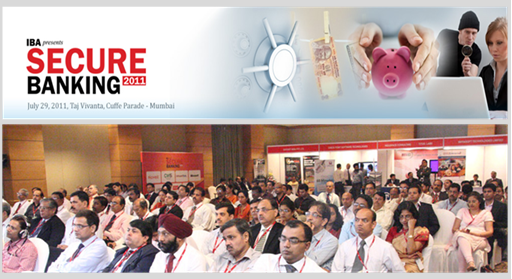 Kisan Electronics supported our Indian distributor who they took part
in Secure Banking 2011?Conference in Mumbai.
The conference was hosted by Indian Banks' Association.
IBA brought together professionals who are linked to security systems to address
a wide range of topics that remain pivotal to the banking security domain such as
electronic banking security, risk assessment compliance, risk regulatory framework,
frauds, anti-money landering etc.
Kisan's Indian distributor was sole invitee on banking equipment field in India.
It seems to be important opportunity to raise Kisan brand awareness in Indian market.
We could meet important persons from major banks in India such as Reserve Bank of India,
ICICI bank and State Bank of The booth of Kisan's Indian Distributor India and get the
information about the outlook for banking business from now on.
Written by Hyeran Choi ? Overseas Marketing dept.