Business
We count all currency in the world
영문 - 비즈니스
Winner of the 2015 Korea Good Design Award
Admin 2015.12.10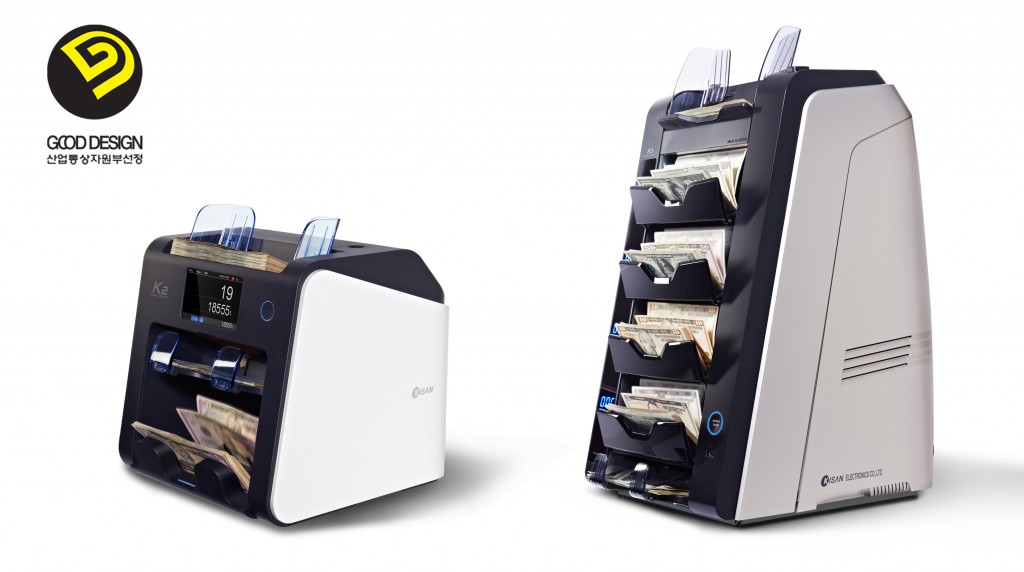 Kisan Electronics' banknote sorters, the K2 and K5, have been selected as
the winner of the Korea Good Design Award hosted by the Ministry of Trade, Industry and Energy.
1. Products
K2 (Multi-currency Banknote Sorter) & K5 (Multi Pocket Fitness Sorter)
2. Product Description
Kisan Electronics, the leading manufacturer of banknote sorters in Korea,
has brought a smart, refined and reliable design to financial automation equipment,
setting it apart from the usual mechanical and functions focused designs of office automation equipment.
3. What are Good Design Products?
Since 1985, Good Design Marks have been granted to products with excellent design,
which are evaluated based on its exterior, function, material and economic feasibility in accordance
with the Industrial Design Promotion Act.