Business
We count all currency in the world
영문 - 비즈니스
Relationship with Industrial Bank of Korea
Admin 2012.05.24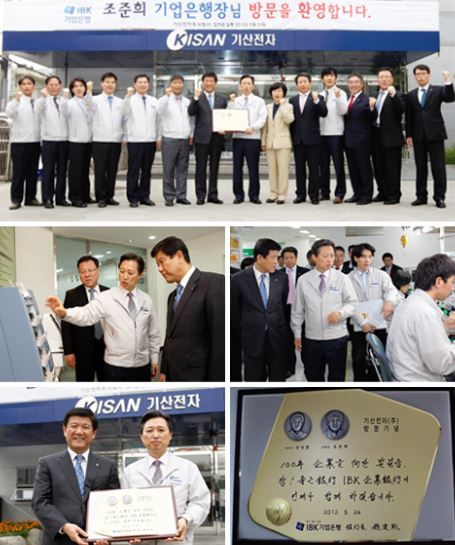 The industrial bank of Korea(IBK) is one of the main bank in top 7 in Korea.
It is more than 10 years Kisan Electronics has banked with IBK mainly since
Mr. Jang started the business in Busan where it is the second biggest city in Korea.
Mr. Jun Hee, Jo who is a president of the IBK visited Kisan Electronics
on 24 May 2012 during his periodical company site tour.
Mr. Jo said, "I am very glad to visit Kisan Electronics Who is the leading-company
in banking equipment and I will be dedicated to supporting Kisan to be in the worldwide top ranking.
Mr. Jang responded, "I hope to promote more friendly relations between us in the future."
The president of IBK Mr. Jo showed a special interest in Kisan product after
field trip and encouraged Kisan member in Production & RND dept.
Written by Hyeran Choi ? Overseas Marketing