Business
We count all currency in the world
영문 - 비즈니스
The 2nd Business Seminar in Germany
Admin 2012.03.07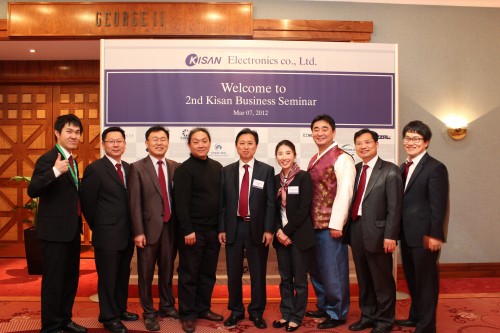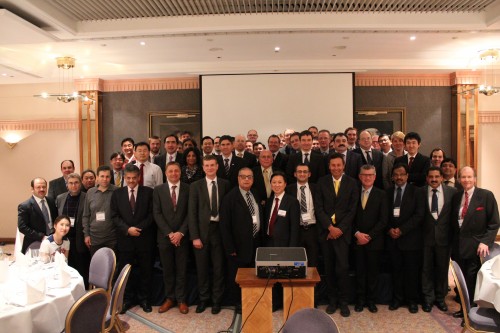 Kisan Electronics had the second Business Seminar with its all distributors in the world on 7th Mar,
2012 during CeBIT 2012 in Hanover, Germany. A total 31 companies took part in the seminar and had
a great time together.
Last year, we shared successful business story of 3 distributors from Russia, South Africa and Ireland
but this year, we had different subject on speech as followings below.
1. Success story of Marketing in German market from NGZ, Germany.
2. Use of Central Monitoring System from Deep2000, Russia
3. Use of Cash Management Software from Sitrade , Italy
Also, Kisan awarded a prize to 9 distributors according to their business performance in 2011.
Especially, members of overseas dept. in Kisan performed on dance of Korean-Pop "GEE" for guests
and gave a great gift, bringing so many laughs to customers.