Business
We count all currency in the world
영문 - 비즈니스
Greeting from President of Kisan
Admin 2011.12.30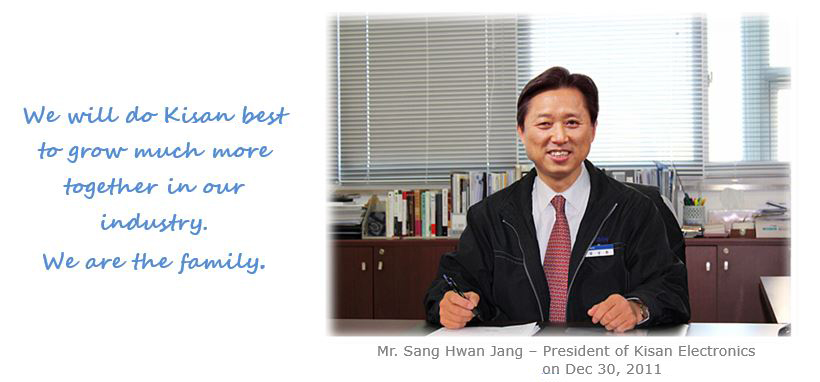 Dear Customer,
We want to begin by saying thank you for all your assistance and support for KISAN
Electronics Co LTD.
In 2011, Newton was selected as the best sold product in the world of 2P market,
and we are greatly honored and privileged to serve everyone.
During this time of economic crisis, KISAN Electronics Co LTD will continue to develop
innovative products for the market's growth.
We will be the foundation of providing the latest specialized machineries,
not just replacement of existing parts, which will bring prosperity for all consumers each year.
KISAN Electronics Co LTD can promise and assure every business to make the best out of our products.
We wish every business to grow and develop in the year of 2012 and have a blessed year.
Yours sincerely,